Winthrop & Weinstine will host the CFO Law School, a CFO Leadership Council event on March 21, 2019. The CFO Leadership Council is a professional association whose mission is to empower senior financial executives to realize success in their careers, as well as for the people and companies they lead.
Law School for the CFO was a member-designed program to help financial executives deal with the complex legal issues they face in their roles. Many CFOs function as de facto in-house counsels, and find the role overwhelming. Attorneys Mark Pihart, Nadeem Schwen and John Sellner will provide an overview of the challenges CFOs may face on a daily basis.
Topics to be covered include:
For more information or to register, click here.
Winthrop & Weinstine
255 South 6th Street, Ste 3500
Minneapolis, MN 55402
Thursday, March 21, 2019
3:30 PM to 6:30 PM (CDT)
Register Now
Mentioned Attorneys and Professionals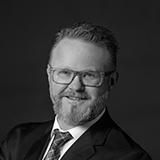 Shareholder
P / 612.604.6623
Shareholder
P / 612.604.6456
E-Discovery Counsel
P / 612.604.6422