Campaign Finance attorneys Tami Diehm, Katie Johnson and Jordan Mogensen published an article, "Campaign Finance Issues in Election Communications: An Explanation of the Current Legal Standard and Modern Trends," in the first annual Minnesota Law Review Headnotes Compendium. Each Headnotes Compendium will focus on a different area of law and feature essays highlighting the latest legal developments in the field. The inaugural Compendium focuses on recent changes in election law and voting rights, as the country prepares itself for the 2020 presidential election.
"The increasing prominence of Facebook and other social media space as the new frontier in election communication and advertising has inspired a renewed discussion of campaign finance regulations in the American electoral process. Supreme Court jurisprudence in the realm of election-related regulation has often highlighted the U.S. government's special, heightened interest in structuring and protecting the integrity of the 'electoral process.' Defining the bounds of what constitutes the electoral process has important legal implications in discerning the reach of laws designed to protect it."
The full article is available for full download, here.
Mentioned Attorneys and Professionals
President/Shareholder
P / 612.604.6658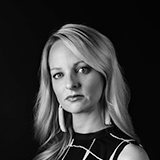 Shareholder
P / 612.604.6767
Associate
P / 612.604.6441