Winthrop & Weinstine's Cannabis group is pleased to present an insightful discussion that explores both the business and regulatory landscape of adult-use recreational cannabis in Minnesota. Our two back-to-back panels will feature legislators, industry pioneers, legal professionals, and entrepreneurs, detailing the path that brought us here, shedding light on the lucrative opportunities within the cannabis market, and offering clarity on how you or your business can get involved. Whether you're an aspiring business owner, an investor, a professional services provider, or a prospective licensee looking to do business in Minnesota, this event will empower you with the insights needed to enter into Minnesota's evolving cannabis ecosystem.
Panel 1: "Clearing the Haze: Understanding the Regulatory Landscape of Cannabis in Minnesota"
Unravel the complexities of Minnesota's newly reformed cannabis laws in this enlightening panel focused on the regulatory environment. Diving into the legal intricacies, experts will provide information on the background of the current Office of Medical Cannabis and thoughts on the future Office of Cannabis Management. Panelists will also discuss the state's evolving cannabis policies and regulations, addressing licensing requirements, compliance measures, and the intersection of state and federal laws. Attendees will gain a comprehensive understanding of the regulatory challenges and potential opportunities, equipping them to navigate this dynamic landscape with clarity and confidence.
Speakers
Torey Van Oot, Reporter, Axios Twin Cities (moderator)
Chris Tholkes, Director of the Office of Medical Cannabis
Rep. Zack Stephenson, Minnesota House of Representatives, District 35A

Panel 2: "Cultivating New Ventures: Navigating Minnesota's Budding Cannabis Market"
Discover the lucrative landscape of Minnesota's cannabis industry as this panel delves into the business and operational opportunities it presents. Experts from a range of sectors will detail the intricacies of establishing and growing cannabis-related enterprises, from cultivation and manufacturing to banking, distribution, and retail. Through insightful conversation, attendees will gain essential insights into investment potential, pitfalls to avoid, and strategies for capitalizing on the evolving cannabis market in Minnesota.
Speakers
Gerry Fornwald, Shareholder & Cannabis Group Chair, Winthrop & Weinstine (moderator)
Jon Thompson, Chief Executive Officer, United Science
Lisa Salazar, Chief Deposit Officer, Bridgewater Bank
Matt Schwandt, President and Co-Founder, Bauhaus Brew Labs
Anthony Newby, Owner, Cultivated CBD
Date: Tuesday, September 26, 2023
Time: Registration: 2:30 PM | Panel 1: 3:00 PM | Panel 2: 4:00 PM
Location: Bauhaus Brew Labs – 1315 Tyler Street Northeast Minneapolis, MN 55413
Other Details: Attendees will receive one drink ticket with their free registration
Bauhaus Brew Labs
1315 Tyler Street
Northeast Minneapolis, MN 55413
September 26, 2023
3:00 to 5:00 PM
Register Now
Mentioned Attorneys and Professionals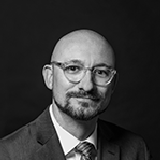 Shareholder
P / 612.604.6584
Lead Government Relations Specialist
P / 612.604.6526