LeadingAge Minnesota will host its annual Institute in a virtual format on May 18-21, 2021. The virtual Institute will include three keynote presentations, more than 100 breakout sessions for interdisciplinary teams and opportunities to connect with peers.
David Aafedt and Gerald Fornwald are scheduled to present "How to Prevent Vicious and Malicious Ransomware Attacks" on May 18, 2021 from 8:00 AM – 9:00 AM CT. Topics for discussion will include:
Recognizing the growing vulnerability to malicious ransomware attacks for senior services settings.
Knowing how to train your staff and monitoring threats to avoid attacks on your medical records and other vital information.
Learning from case studies what to do, and what not to do, to respond to a ransomware attack.
Christianna Finnern will speak on "Understanding and Integrating the New Permanent Expansion of Medicare Telehealth Services" on May 21, 2021 from 9:15 AM – 0:15 AM CT. Topics for discussion will include:
Identifying and understanding the 60-plus services now permanently permitted to be provided via telehealth.
Exploring options for offering the services of licensed clinical social workers, clinical psychologists, physical therapists, occupational therapists and speech-language pathologists through telehealth.
Discussing the opportunities and challenges presented by the continuation of public health emergency telehealth services.
For more information on the LeadingAge Institute or to register, click here.
Mentioned Attorneys and Professionals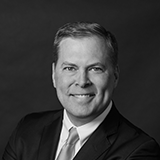 Shareholder
P / 612.604.6447
Shareholder
P / 612.604.6435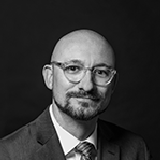 Shareholder
P / 612.604.6584