Do you remember the last time you reviewed your non-compete agreements? These agreements can protect businesses trade secrets and intellectual property, confidential or sensitive information, client and customer lists, vendor relationships, and investment in worker training – but only if they're enforceable. In recent years we have seen an increase in employment litigation hinging on non-compete agreements, which can create emotional and financial burden for businesses. If it has been more than a year since you reviewed your non-compete agreements, now is the time to take another look.
FTC Proposed Rule Prohibiting Non-Competition Clauses
On January 5, 2023, the Federal Trade Commission (FTC) proposed a near-total ban on noncompete clauses. In light of this new proposal, we will address who this affects and why this issue matters to your business.
Join Winthrop & Weinstine attorneys Aimee Dayhoff and Laura Pfeiffer for a webinar in which we will review the most important things you should be thinking about as you review these agreements, to avoid litigation in 2023.
Listen to the webinar here.
Webinar
January 24, 2023
12:00 PM to 1:00 PM
Mentioned Attorneys and Professionals
Shareholder
P / 612.604.6444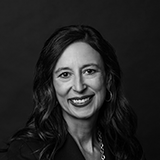 Shareholder
P / 612.604.6685