Winthrop and Weinstine attorneys David Aafedt and Christianna Finnern will be presenting, "How to Prevent Vicious and Malicious Ransomware Attacks" at the 2022 Care Providers of Minnesota Convention.
Are you prepared in the event that your assisted living or skilled nursing facility is hit with a ransomware attack that cuts off access to your computer systems?  What can or must you do if you are suddenly unable to access your patient records, payroll records, order medications or even access the Internet?  This terrifying circumstance is becoming all-too-common but it still can catch operators unaware and unprepared.  This session will discuss what to do if you are targeted.
Learning objectives:
Recognize the growing vulnerability to malicious ransomware attacks for senior settings.
Know how to train your staff and monitor threats to avoid attacks on your records.
Learn from case studies what to do, and what not to do, to respond to a ransomware attack.
For more information, please see the event website.
Mystic Lake Center
2400 Mystic Lake Blvd NW
Prior Lake, MN 55372
November 14, 2022
3:00 - 4:15 PM
Register Now
Mentioned Attorneys and Professionals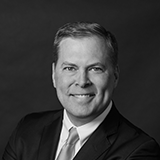 Shareholder
P / 612.604.6447
Shareholder
P / 612.604.6435