Aimée Dayhoff, Lisa Ellingson and Mark Gleeman will be presenting at the 2023 Labor & Employment Law Institute on November 16, 2023.  Their session is titled "Employee Privacy Done Right – Avoiding Mistakes with Biometrics, Employee Data Requests, Surveillance, and More."
This high-level conference, organized annually with the support of Minnesota CLE and the Labor & Employment Law Section of the Minnesota State Bar Association, features content tailored for seasoned labor and employment attorneys.
For more information, please visit the event website.
Mentioned Attorneys and Professionals
Shareholder
P / 612.604.6444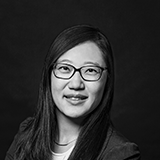 Counsel
P / 612.604.6573
Shareholder
P / 612.604.6677