Jacob S. Woodard
Every course of action should have a strategic purpose and make sense for your business.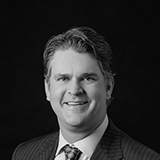 Contact: P /612.604.6775E /[email protected]
Education
University of Tulsa, College of Law, J.D., 2002
University of Minnesota, B.A., Political Science; East Asian Studies and History Minors, 1999
Bar Admissions
Minnesota, 2002
My Approach
Key to representing a client is understanding its business, goals, and processes. Knowing how your business operates affords me the opportunity to give more complete advice and minimize missed issues or risks. A lesson I learned quickly during my time as in-house general counsel for manufacturing and retail organizations was that a transaction may sound reasonable in a vacuum (or in my case, in a chair behind a desk), but may not be right for your company. I take all the facts available about your business, marry them with the laws and regulations, and then plot a course for moving forward.
At the same time, in all business dealings, there are other parties involved, each of them with their own goals. In these business relationships, though I represent one side, my job is to facilitate transactions – which means there is a give and take. I never want to be a deal-killer. I work to expose the pros and cons, provide a risk analysis, and guide my clients on making an informed decision on how much and what kind of risk they are willing to accept.
Outside of work, I enjoy spending time with my wife and our two boys – whether it's traveling, skiing, or attending the kids' sporting events.  I also enjoy playing golf.  Many years ago, I received the nickname "Heinz" by my golf team members for shooting a 57 in a 9-hole golf match (which was not good) – I learned more about humility that day.
A Groundbreaking Moment
I studied Chinese in high school; and one summer I had the opportunity to spend a month in China. Aside from the fun of travel and spending a summer away from home, I was struck by the breadth that the world has to offer, how many different approaches there are, as well as how interdependent we are, too. Now, this extends to my law practice, too – I have a deep appreciation for how different businesses and perspectives approach opportunities or issues, as we work toward a common goal.
Practice Areas
Practicing Mergers & Acquisitions
My Experience
I have extensive experience advising clients on business and corporate transactional issues, including merger and acquisition documents and agreements, entity selection, preparation of corporate organizational documents, member or shareholder control agreements, buy-sell agreements, vendor and supplier agreements, terms and conditions, transportation and distribution contracts; non-solicitation, non-compete, and employment agreements; and corporate governance documents and minutes.
When working with my clients, whether preparing a full M&A agreement or a simple supply agreement, I also rely on my years as a litigator. No one ever wants a business opportunity to end up in litigation; but, I approach the drafting of those documents with an eye toward how it might play out in front of a judge or jury. It is important to me to provide enough clarity to minimize a potential dispute, or position my client for success if it does arise.
Representative Matters
Advised clients on advertising, e-commerce, and social media engagement issues.
Negotiated M&A deals, drafted documents, and assisted clients navigate due diligence issues or concerns.
Advised retail companies on the multitude of issues faced by retailers – from product compliance to sourcing to leases/real estate to advertising and promotional activities.
Advised third-party logistics companies, property brokers, and motor carriers, regarding contract drafting and negotiations, acquisitions, the Carmack Amendment and the Federal Motor Carrier Safety Administration's regulations, insurance coverage and analysis, risk management, and other transportation-related issues; handling freight loss claims.
Advised a $300 million family office regarding business consolidation strategies (in addition to providing legal services) and the re-organization of more than two dozen subsidiaries (including sales or divestures of non-core or under-performing business assets).
Represented borrowers in multiple multi-million loan transactions to refinance commercial and multi-family properties.
Represented lenders in regards to environmental indemnification agreements for commercial properties.
Assisted real estate clients navigate the purchase of commercial real estate and any accompanying environmental liabilities and draft environmental indemnification agreements.
Prepared private placement memoranda; advise clients on proper exemption under Regulation D; prepare Form Ds for client reporting of securities sales.
Advised clients on SaaS contracts.
Advised clients on and draft intellectual property licenses and intellectual property transfer agreements; draft trademark applications to be filed with the United State Patent and Trademark Office.
Formed a Delaware corporation and merged Minnesota corporation into the Delaware corporation in order to facilitate investment from West Coast venture capital firm and issuance of Preferred Stock.
Formed a Delaware LLC and merged Minnesota LLC into the Delaware LLC in order to facilitate investment from numerous investors.
Represented managed healthcare company in sale of its stock to a private equity group.
Represented angel investors in their purchase of preferred seed-series stock for a Delaware corporation.
Represent clients in litigation, including drafting pleadings, motions, discovery, and settlement documents; and arguing motions.
Practicing General Corporate
My Experience
I work with clients to provide legal and compliance advice, manage a wide variety of business relationships, and develop long-range market strategies and risk-management initiatives targeted to driving growth for the business.
Before joining Winthrop, I served as in-house General Counsel, and have first-hand understanding of the demands and opportunities that businesses face. I have advised on issues as varied as M&A, product compliance and labeling, intellectual property, employment, advertising, and more. One of my favorite aspects of my work is partnering with clients to develop a core strategy, and then helping navigate their trajectory forward.
Also experienced in
Private Equity
Data Privacy, Cybersecurity & Artificial Intelligence
Regulated Industries
Cannabis Law
Unfair Competition
Associations & Memberships
American Bar Association
Business Law Section
Environment, Energy, and Resources Section
Tort Trial and Insurance Practice Section
Minnesota State Bar Association
Business Law
Association of Corporate Counsel (ACC) – Minnesota Chapter (non-Active)
Hennepin County Bar Association
Transportation Lawyers Association (non-Active)
Defense Research Institute
Corporate Counsel
Cybersecurity and Data Privacy
DRI International
Product Liability
Retail and Hospitality
Trucking Law