Winthrop & Weinstine attorneys Maggie Green and Tracy Jacobs will be presenting at the Care Providers of Minnesota Convention on November 13, 2023.  Their presentation is titled, "Who is the Medical Decisionmaker?"
Guardianship, power of attorney, POLST and advance directives. Who has the authority to make medical decisions for a patient who lacks medical decision-making capacity? Determining this can be tricky, especially when family members disagree on the course of care. Participants will walk away with a better understanding of how to navigate these various tools to help ensure that medical care aligns with patient choices.
Learning objectives:
Understand differences in various documents that inform who the medical decision-maker is
Discuss these tools in honoring patient choices and complying with legal requirements
Explore ways to manage disputes when disagreements arise regarding the course of care
For more information, please see the event website.
Mentioned Attorneys and Professionals
Associate
P / 612.604.6787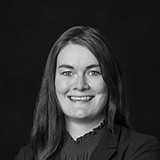 Counsel
P / 612.604.6499