Winthrop and Weinstine attorneys Tracy Jacobs and Christianna Finnern will be presenting, "Service Animals Gone Wild!" at the 2022 Care Providers of Minnesota Convention.
From service animals to snakes on a plane, this presentation will teach attendees how to ensure and maintain compliance with ADA service animal guidelines. We have all seen news stories about emotional support chickens, snakes, and birds. But what obligations do Providers have to accommodate animals in patient spaces? How can Providers tell the difference between service animals, emotional support animals, and pets? And how can Providers balance patients' rights with potential safety concerns?
Learning objectives:
Build ADA compliant policies around animals in clinical spaces
Understand patients' rights and limitations when it comes to service animals
Understand how to legally differentiate between true service animals and pets
For more information, please see the event website.
Mystic Lake Center
2400 Mystic Lake Blvd NW
Prior Lake, MN 55372
November 14, 2022
8:30 - 9:45 AM
Register Now
Mentioned Attorneys and Professionals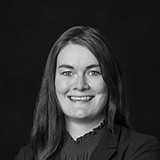 Counsel
P / 612.604.6499
Shareholder
P / 612.604.6435