Nadeem Schwen and Lisa Ellingson will co-present "Overcoming Data Security and Privacy Challenges in the Hybrid Workplace" during an online seminar hosted by Minnesota CLE on September 14, 2021. The seminar is intended for attorneys, HR professionals and other business law advisers, and will offer practical guidance regarding the legal considerations attendant to decisions about – and transitions to – hybrid workplaces.
Topics
Concrete guidance and best practices for data security during remote work
Training employees and monitoring compliance with data security protocols
Pros and cons of company-provided vs. employee-provided equipment
Drafting remote work policies to promote privacy and data security, including updates to Bring Your Own Device policies
Managing the risks of virtual voice assistants
Addressing considerations for protecting intellectual property
For more information or to register, click here.
Mentioned Attorneys and Professionals
Shareholder
P / 612.604.6456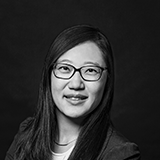 Counsel
P / 612.604.6573