Winthrop attorneys Christianna Finnern and Tracy Jacobs will be presenting virtually at the LeadingAge Minnesota 2023 Institute & Expo on February 28, 2023.
Their presentation is titled, "Determining the Medical Decision Maker and Managing Disputes."  Their presentation will help the audience:
Understand the difference among various documents such as guardianship, power of attorney, MOLST/POLST, and advance directives, that can help inform who the medical decision-maker is.
Discuss these tools in the context of honoring patient choices and complying with legal requirements.
Explore ways to manage disputes when disagreements arise regarding the course of care.
Mentioned Attorneys and Professionals
Shareholder
P / 612.604.6435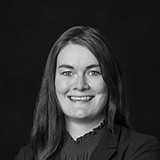 Counsel
P / 612.604.6499