The 2021 Real Estate Institute hosted by Minnesota CLE is the premier real estate conference in the nation. That reputation is built on more than 30 years of outstanding annual program line-ups, educating thousands of real estate lawyers and professionals from Minnesota and across the Upper Midwest.
Tami Diehm, Jon Hoganson and Katie Johnson have all been asked to participate in the 2021 Institute to cover topics from caselaw updates to purchase agreements to real estate lending.
For more information or to register, click here.
The Annual Real Estate Case Update – All the Cases Analyzed
Thursday, November 11 at 9:50 – 10:30 a.m.
The panelists will present a live, two-part discussion on caselaw updates from the past year.
Panelists
Katherine A. Johnson
Paul B. Kilgore
Nancy K. Landmark
Samuel J.H. Sigelman
This panel will continue on Day 2 of the institute: Friday, November 12 at 9:30 – 10:30 a.m.
The Financial Language of Real Estate Lending: LIBOR, SOFR, Debt Yield, Debt Coverage, Financial Covenants and More! – Why It Matters to Your Clients
Thursday, November 11 at 11:05 a.m. – 12:05 p.m.
Jon Hoganson will present a breakout session on the first day of the conference. Jon's background in accounting and his extensive experience representing financial institutions in commercial real estate transactions, including tax credit financing transactions, well prepares him to convey a depth of information on the financial language of real estate lending.
Purchase Agreement Defaults: Commercial Rights, Remedies and Creative Solutions
Friday, November 12 at 10:45 – 11:45 a.m.
Tami Diehm and Katie Johnson will present a breakout session on Day 2 of the conference. This session will provide an overview of options and opportunities for both buyers and sellers when one party breaches a purchase agreement. Topics will include types of breach, the Minnesota statutory cancellation process, specific performance and various ways for both buyers and sellers to think about, and calculate, damages. Finally, this session will explore creative options for finding a win-win solution when a purchase agreement looks like it's about to fall apart.
Mentioned Attorneys and Professionals
President/Shareholder
P / 612.604.6658
Shareholder
P / 612.604.6745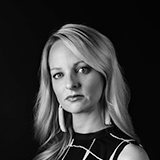 Shareholder
P / 612.604.6767