The 2021 Housing Colorado Conference will gather affordable housing professionals for creative, inspiring, and thought-provoking education in Breckenridge, CO on October 13-15, 2021. The conference seeks to build from past successes to shape Colorado's future – a future where all members of a community have access to safe, stable, and affordable housing.
Several Winthrop & Weinstine attorneys have been invited to participate in panel discussions at this year's conference. For more information or to register, click here.
Affordable Housing Development – Building the Right Team
Jon Peterson will contribute to a panel discussion on October 13, 2021, about building the right development team for affordable housing projects.
Attendees will learn about the risks and rewards of real estate development and the key steps in the affordable housing development process from site selection and project feasibility to construction and operations. Attendees will understand project assessment, acquisition, finance, design, construction, project management, and how to assemble a development team.
Panelists
Jon Peterson, Winthrop & Weinstine
Adam Kleinmaus, SVA Certified Public Accountants, S.C.
Mike Kendhammer, SVA Certified Public Accountants, S.C.
Aaron Krasnow, RBC Capital Markets;
Approaching Year 15 for LIHTC
Christina Rieck Loukas and Quin Seiler will participate in a panel discussion, "Approaching Year 15 for LIHTC," on October 14, 2021.
Low Income Housing Tax Credit (LIHTC) properties must comply with Internal Revenue Service use restrictions for 15 years. LIHTC property owners face decisions as their tax-credit properties approach this time, called Year 15. Learn about the issues that can arise as LIHTC developments approach Year 15.
For more information on the conference or to register, click here.
Panelists
Quin Seiler, Winthrop & Weinstine
Christina Rieck Loukas, Winthrop & Weinstine
Jeff Cunningham, RubinBrown LLP
Maureen Reichart, RubinBrown LLP
Mentioned Attorneys and Professionals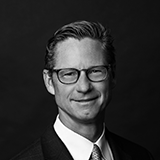 Shareholder
P / 612.604.6736
Shareholder
P / 612.604.6439
Shareholder
P / 612.604.6764