Thomas A. Walker
Far detail is important, but the big picture ensures those details are right for your business.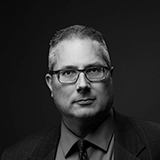 Contact: P /612.604.6568E /[email protected]
Education
University of Minnesota Law School, J.D., magna cum laude, 1989
St. Olaf College, B.A., Political Science, cum laude, departmental distinction, 1986
Bar Admissions
Minnesota, 1989
My Approach
It's no small thing when business owners decide the time has come to exit the business. Wrapped up in that business is their life's work, their legacy, and the operations and employees that have been cultivated over time. I work with clients to transition their businesses in a way that is true to the culture of the business and respects the motivations of the owner, while also positioning the company for future prosperity. Often, this arrangement results in Employee Stock Ownership Plans (ESOPs), and I represent clients in the day to day legal ESOP questions as well as structuring the transaction. It's a transaction where everyone is happy at the end of the day, because the owners are able to exit into retirement, and the employees have ownership in their company.
Sometimes an ESOP is not the right answer for the business, and I work with clients to understand their business and find the transition plan that works best in each case. I also have clients who have come to me after an ESOP has been created that wasn't right for the business, looking for help unraveling it. No matter the transition structure, I can help clients find the right one.
I also advise clients on other employee benefit related matters, such as health and welfare questions, as well as ways to incentivize and reward key employees at the company.
Outside of work, I love being outside, camping and hiking, watching sports and drinking wine.
A Groundbreaking Moment in my Career
I landed in the employee benefits area by chance. I was clerking at Winthrop during my third year of law school, and I had announced that I intended to go into the corporate department. The easiest thing to give a law clerk is litigation research, and I was trying to work on as much corporate work as possible, since I knew litigation wasn't for me. I asked around the department if there were any projects I could work on, and was told, "Not unless you do employee benefits." I was willing to try anything, so I took on the project. The next day, I was walking past a shareholder's office, one of the three people in town who did ESOP work. He was on a call, but beckoned me into the office. The moment he hung up the phone, he turned to me and said, "So, I hear you want to do employee benefits." That was the start, and I've been doing it ever since.
Practice Areas
Practicing Business Succession Planning
My Experience
I represent companies, trust companies, lenders and fiduciaries in the design, implementation, operation, leveraging and termination of Employee Stock Ownership Plans (ESOPs). I also advise business owners on their business succession, retirement and estate planning.
Practicing Employee Benefits
My Experience
My experience includes representing companies, trust companies, lenders and fiduciaries in the design, implementation, operation, leveraging and termination of ESOPs, representing companies in U.S. Department of Labor and IRS audits of employee benefit plans, and assisting clients with employee benefit issues in business mergers, spin-offs and acquisitions. I also have experience advising and representing businesses with nonqualified deferred compensation, buy-sell agreements, severance, and salary continuation agreements, and assisting businesses with the design and operation of medical, dental, disability, flexible benefit, dependent care and other welfare benefit plans.
Awards
The Best Lawyers in America©
Employee Benefits (ERISA) Law, 2009-2022
Practicing Employment Counseling
My Experience
I advise and represent a variety of clients on matters regarding employment laws and regulations.  I also provide employment counseling advice to employers concerning executive compensation, termination, non-competition, non-solicitation, confidentiality and employment agreements.
Representative Matters
Advise employers on equity and non-equity based incentive and deferred compensation arrangements.
Represent employers in designing change in control agreements to incent key executives.
Represent public and private company management, upon a sale of the business, in negotiating post-sale employment and incentive compensation agreements.
Represent employers in negotiating withdrawals from underfunded multiemployer pension plans.
Also experienced in
Mergers & Acquisitions
Honors & Awards
The Best Lawyers in America©
Employee Benefits (ERISA) Law, 2009-2022
AV Preeminent
LexisNexis Martindale-Hubbell, Peer review ratings
Associations & Memberships
American Bar Association
Tax Section and Real Property
Probate and Trust Law Section
Minnesota State Bar Association
Employee Benefits Section
Trust Law Section
Hennepin County Bar Association
Ramsey County Bar Association
ESOP Association
National Center for Employee Ownership