Laura A. Pfeiffer
Put your problems on my plate, <br /> so you can focus on running your business.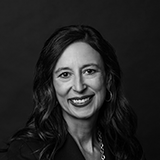 Contact: P /612.604.6685E /[email protected]
Education
University of Minnesota Law School, J.D., cum laude, 1995
Director, Environmental Moot Court
Research Assistant to Stephen F. Befort
Arizona State University, B.S., Economics, magna cum laude, 1992
Bar Admissions
Minnesota, 1995
U.S. District Court, D. Minn., 1995
My Approach
When an employment issue arises in one of my client's businesses, it often is very personal to that business owner, HR professional or CFO. Many of us spend the majority of each day at work, and the people we interact with become a kind of family. If something is amiss with that dynamic, finding a resolution can at times be stressful and emotional. I do everything I can to be a true counselor to my clients, provide them with a practical course of action, and to solve problems in a creative way to give them peace of mind.
In addition to my employment counseling practice, I have years of litigation experience, both inside and outside of employment matters. With the perspective of both sides combined, I have the ability advise my clients not only on the course of action to take, but how to prevent or prepare for litigation, should it arise. One of the questions I get asked most frequently is, "Can I fire this person?" My answer is always, "Of course you can – but you have to know what might happen as a result." I advise them on alternative courses of action, to find the right way to resolve an issue, as smoothly as possible.
Outside of work, I love supporting the arts, especially theater, and run around with my family and kids.
Practice Areas
Practicing Employment Counseling
My Experience
I represent clients in a range of employment counseling matters, including advising on federal, state and local law compliance, training for management and employees on employment law issues, advising on wage and hour matters, investigating and responding to harassment and discrimination complaints, handling requests for leaves of absence under the FMLA, ADA or state or local law, confidentiality agreements, non-competes and other matters, and regularly train employees on employment law issues.
Representative Matters
Wage and hour issues, including classification of employees as exempt or non-exempt for overtime purposes.
Reorganizations and reductions in work force.
Employee discipline and termination.
Employment and contractor agreements.
Non-compete, non-solicit and confidentiality agreements.
Training and hiring process.
Advising on employment law issues relating to the purchase or sale of a business.
Conducting audits of employment practices and procedures.
Background check requirements under the Fair Credit Reporting Act.
Leave of absence issues under the FMLA or state or local law.
Investigation of claims of unlawful harassment and advising on appropriate corrective action.
Religious or disability accommodation issues.
Awards
Best Lawyers in America®
Employment Law – Management, 2019-2022
Employment Law - Individuals, 2021-2022
Practicing Employment Litigation
My Experience
I have extensive experience representing clients in a wide range of employment-related disputes, including wage and hour litigation, discrimination issues, breach of contract claims, non-competition covenants, trade secret claims, and other disputes. I have handled countless administrative proceedings before the U.S. Equal Employment Opportunity Commission, the Minnesota Department of Human Rights and similar state agencies throughout the country.
Representative Matters
Multiple charges of discrimination before the EEOC and state agencies throughout the country.
Wage and hour litigation on classification and "off the clock" claims in federal courts throughout the country.
Wrongful termination litigation in federal and state court in Minnesota and throughout the country.
Minnesota Sales Representative Statute litigation.
OSHA retaliation claims before federal and state court agencies.
Awards
Best Lawyers in America®
Employment Law – Management, 2019-2022
Employment Law - Individuals, 2021-2022
Practicing Alternative Dispute Resolution
My Experience
As an employment law mediator, my approach is to be prepared, to actively listen to the parties to understand their perspective on the facts and the legal claims and defenses, and to work hard to bring the parties together to achieve a mutually agreeable outcome.  I have very strong listening skills that I use to ensure the parties feel heard, but I can also be stern and clear with the parties as circumstances warrant.  I bring my decades of experience in commercial and employment law to bear in helping the parties understand how a matter would be perceived in litigation so they can take that into account when evaluating a negotiated resolution.  I have participated in countless mediations and as a result can use all the different approaches I have learned in fashioning a flexible and creative solution.
Also experienced in
Business & Commercial Litigation
Honors & Awards
Minnesota Super Lawyers®
2012-2021
AV Preeminent
LexisNexis Martindale-Hubbell, Peer review ratings
Rising Stars
Minnesota Law & Politics, 2000-2009
Best Lawyers in America®
Employment Law – Management, 2019-2022
Employment Law - Individuals, 2021-2022
Associations & Memberships
American Bar Association
Minnesota State Bar Association
Hennepin County Bar Association
Minnesota Women Lawyers
Society for Human Resource Management
Federal Bar Association