Lisa B. Ellingson
I learn all I can to develop the best strategy for my clients' circumstances.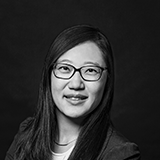 Contact: P /612.604.6573E /[email protected]
Education
University of St. Thomas School of Law, J.D., magna cum laude, 2008
St. Catherine University, B.A., Music and French, magna cum laude, 2004
Bar Admissions
Minnesota, 2008
U.S. District Court, D. Minn., 2008
U.S. District Court, E.D. Tex., 2016
U.S. District Court, E.D. Wisc., 2020
My Approach
Now more than ever, data and technology are involved in every part of our lives. They affect how we work, how we eat, and even how we sleep. And because of its pervasiveness in our lives, technology is the subject of near-constant legal changes and challenges. For my litigation clients in the technology space, the success of their businesses can depend on things like defending trade secrets and enforcing commercialization agreements. I enjoy navigating the constantly changing landscape of new information and technologies within a legal framework to help my clients further their business goals.
As part of my technology practice, I also provide advice related to data protection and privacy. I am particularly interested in the international privacy issues implicated in business transactions, data transfers, and litigation discovery. I assist clients with a wide range of privacy issues, from website privacy policies to incident response. I am a Certified Information Privacy Professional / United States (CIPP/US) and a member of the International Association of Privacy Professionals.
Outside of work, I enjoy spending time with my husband and our two young children. I am also active in the international Korean adoptee community and am a Regional Governor for the International Association of Korean Lawyers.
Practice Areas
Practicing Business & Commercial Litigation
My Experience
I represent businesses in a wide range of disputes, with a significant number of my cases involving complex intellectual property, and technology litigation. Prior to joining Winthrop & Weinstine, I was employed at a boutique law firm in Seoul, South Korea specializing in health care and pharmaceuticals.
Representative Matters
Represent health care company defending against trade secret misappropriation and breach of contract claims relating to moisture sensing systems.
Represent medical supply company in patent infringement and false advertising matter relating to medication disposal devices.
Represented import company defending against trade secret misappropriation and tortious interference claims relating to livestock feed.
Represented inventor pursuing trade secret misappropriation and breach of contract claims relating to cell culture devices.
Represented plaintiff in breach of contract matter relating to MRI technology.
Represent large retailer in breach of warranty matter relating to defective roofing membrane.
Represented complainant in patent infringement matter relating to magnetic data storage tapes before the U.S. International Trade Commission.
Represented defendant in patent infringement matter relating to QR codes.
Represent financing companies in breach of contract matters.
Represented packaging company in antitrust matter.
Represented employers in cases of employee breach of duty of loyalty and breach of contract.
Practicing Data Privacy & Security
My Experience
I represent clients in connection with data security and privacy matters, and am well-versed in data privacy laws and enforcement in jurisdictions in the United States and around the world.
Representative Matters
Assisted education company with compliance with GDPR and UK data protection laws.
Assisted nonprofit with data security incident.
Advise international licensing company regarding data privacy compliance with a focus on GDPR.
Also experienced in
Financial Services Litigation
Intellectual Property Litigation
Honors & Awards
MSBA North Star Lawyer
Pro Bono Service, 2015, 2017-2018
Public Interest / Pro Bono Lawyer Award
International Association of Korean Lawyers, 2018
Associations & Memberships
International Association of Privacy Professionals
International Korean Adoptee Associations
Vice President, Korean Affairs
International Association of Korean Lawyers
Regional Governor
Minnesota Asian Pacific American Bar Association
Federal Bar Association
Minnesota Chapter