Katherine A. Johnson
Your business goals are bigger than the deal – I help you succeed by understanding both.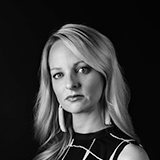 Contact: P /612.604.6767E /[email protected]
Education
William Mitchell College of Law, J.D., summa cum laude, 2014
Saint Mary's University of Minnesota, B.A., Accounting, summa cum laude, 2010
Bar Admissions
Minnesota, 2014
My Approach
Clients come to me when they have a problem keeping them awake at night, and they need a creative solution to achieve their business goals. Whether that means helping with a complex real estate issue, advising on an M&A transaction, or discussing a campaign finance question with a non-profit organization, I work with all my clients on resolving their concerns in a way that is right for their businesses. I don't believe that cookie-cutter problems or solutions exist – every business has its unique goals and obstacles – so it is imperative to me that I understand your unique situation  to strike the right balance between risk and reward. In addition, I never lose sight of the fact that each business transaction has other sides, and operate in a way that is respectful of all parties involved to ultimately drive the deal to closing. My goal is to exceed my clients' expectations and achieve not just any solution, but the right one for you.
Practice Areas
Practicing Real Estate Development & Transactions
My Experience
I represent a wide range of businesses across all sizes and industries, from start-ups, family shops and individuals to Fortune 500 business, and non-profit organizations. I work with clients through every aspect of real estate transactions, including the purchase or lease agreement, due diligence, financing, working through tax concerns and structuring, entitlements, licensing and approvals, title issues, surveys, environmental concerns and zoning.
Representative Matters
Multi-Site Real Estate Acquisitions and Sales – assist with multi-unit franchise transactions and multi-unit gas and convenience store transactions.
Real Estate Acquisitions and Sales –

Representation of a real estate investor in the acquisition of a multi-tenant building in Eden Prairie, MN.
Represented multiple national residential real estate developers in acquiring and selling vacant and improved land.
Represented developers in acquisition of land for initial development or re-development.
Represented small business owners in the acquisition and sale of apartment, office and warehouse buildings.
Represented health professionals in acquisition of office buildings for operation of health practices.
Assist with mergers and acquisitions involving real estate components.
Commercial Leasing –

Represented developers with commercial leasing in mixed use developments.
Represented companies of varying sizes in leasing warehouse, office and retail space.
Other Matters –

Representation of a nutritional products producer in its acquisition of a healthy-snack company. The transaction involved the acquisition of the operating business and the production facility in Clara City, MN, as well as additional land from the City.
Represented developers and companies of varying sizes in land use and permitting approvals.
Awards
The Best Lawyers in America©
Real Estate Law, 2023
The Best Lawyers in America© Ones to Watch
Real Estate Law, 2021-2022
Practicing General Corporate
My Experience
Non-profit organizations encounter many of the same challenges that face for-profit businesses, but also have the added complexity of navigating these issues while maintaining compliance with the numerous regulations imposed upon them in order to maintain tax-exempt status.  This significant burden for non-profit entities is why it is crucial for them to have legal counseling. I represent tax-exempt organizations in a variety of aspects, including entity formation and structuring, obtaining tax exemption from the Internal Revenue Service, state filings, governance, and ongoing legal support.  For a non-profit, the first hurdle is getting up and running, but they must simultaneously and continuously juggle compliance with the numerous complex statutes and regulations that apply.  A large part of my representation of tax-exempt organizations is providing legal representation throughout the life cycle of the organization, including governance structuring and guidance, conflict of interest counseling, real estate, leasing and property sale or acquisition support, and other ongoing needs.  I also perform organizational audits to assist tax exempt organizations in identifying areas of operations that do not comply with state non-profit statutes or the Internal Revenue Code.  This often includes revising organizational documents, possible organizational restructuring, presentations to the board or officers of the entity, and related matters.
Also experienced in
Mergers & Acquisitions
Environmental
Campaign Finance & Election Law
Franchise Transactions
Honors & Awards
The Best Lawyers in America©
Real Estate Law, 2023
Rising Stars
Minnesota Super Lawyers®, 2022
The Best Lawyers in America© Ones to Watch
Real Estate Law, 2021-2022
MSBA North Star Lawyer
Pro Bono Service, 2015, 2017-2020
Associations & Memberships
Hennepin County Bar Association
President, Eminent Domain Section Committee, 2018-present
Vice Chair, Eminent Domain Section Committee, 2017-2018
Secretary, Eminent Domain Section Committee, 2016-2017
American Bar Association
Minnesota State Bar Association
Minnesota Commercial Real Estate Women
(MNCREW)
Minnesota Women Lawyers
NAIOP Minnesota
(Commercial Real Estate Development Association)
LegalCORPS
Volunteer attorney
Mitchell Hamline School of Law
Alumni Mentor
University of Minnesota Minority Mentorship Program
Mentor