Joseph J. Novak
I love the work I'm doing, and I love what that work does.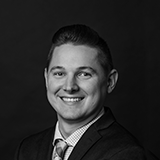 Contact: P /612.604.6603E /[email protected]
Education
University of Minnesota Law School, J.D., 2018
Harvard University, B.A., Economics and Government, 2014
Bar Admissions
Minnesota, 2018
My Approach
Before becoming a lawyer, I was a pitcher at Harvard and for the Duluth Huskies in the Northwoods League. A successful pitcher has to have a certain amount of creativity and flexibility. There are ebbs and flows that create a certain rhythm to the game, and a pitcher must remain steadfast throughout. Through persistence in the face of ever-looming tribulations, resourceful ingenuity prevails more often than not. This is true both on the mound and in the practice of law, especially when it comes to complex tax credit matters. This approach is what helps accomplish a successful outcome at the end of the day for both me and my clients. I love finding creative solutions for the unique circumstances of each project, and the positive impact this work has on our communities.
In addition to my real estate practice, I am also experienced in assisting nonprofit entities achieve 501(c)(3) tax exempt status.  I've aided both public charities and private foundations in realizing their missions through a carefully crafted approach that embraces the distinct characteristics of each nonprofit I work with.
Outside of work, I enjoy watching movies and playing board games (the more elaborate the better). I love anything outdoors, and exploring both the Twin Cities brewery and live music scenes.
Practice Areas
Practicing Tax Credit Financing & Syndication
My Experience
I represent clients in tax credit based real estate matters, including low-income housing credits and historic redevelopment credits. I have experience assisting clients with purchase agreements, buyer and seller negotiation, title & survey review, conveyance documents, construction contracts, loan and equity documents, and other due diligence matters.
Representative Matters
Representation of a developer in connection with the closing of a 99-unit affordable housing development, which also includes 5,600 square feet of ground floor commercial space. The project is the first low-income housing tax credit and opportunity zone project to close in Minnesota.
Representation of an affordable housing developer in connection with the closing of a multi-site development in Hopkins, Minnesota with 101 units of existing and 42 units of new multifamily affordable housing. The transaction financing involved tax-exempt bonds, a HUD 221(d)(4) loan, 4% LIHTCs, equity and a bridge loan. The preservation site is fully Section 8, which allows our clients to accommodate those most in need of safe, affordable housing.
Also experienced in
Real Estate Development & Transactions
Honors & Awards
MSBA North Star Lawyer
Pro Bono Service, 2018