Jeffrey R. Ansel
Business realities must drive the decision-making in a litigation matter, not the other way around.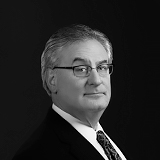 Contact: P /612.604.6503E /[email protected]
Education
University of Minnesota Law School, J.D., cum laude, 1985
Northwestern University, B.A., Economics & Philosophy, Phi Beta Kappa, 1982
Bar Admissions
Minnesota, 1985
Wisconsin, 1992
U.S. District Court, D. Minn., 1985
U.S. District Court, E.D. Wis., 1992
U.S. District Court, W.D. Wis., 1992
U.S. District Court, D. Neb., 1996
U.S. District Court, E.D. Ark., 2000
U.S. District Court, W.D. Ark., 2000
U.S. Court of Appeals, 8th Cir., 1993
U.S. Court of Appeals, 10th Cir., 2003
My Approach
As a new and impressionable lawyer some 30 years ago, a senior partner at my firm, who was not a litigator, told me that to be a successful litigator, I had to "know the deal." He was right. A litigator who "processes" a matter through the usual cookie-cutter assembly line style of litigating does the client no service. At Winthrop & Weinstine, I learned the importance of building a strategy around the details of the client's business and the realities of the transaction at issue. I visit the client's office and facility to see first-hand how things are done and to learn what the business looks like and feels like in a tactile way. Once I know the business, I can guide the client on the strategies that need to be pursued to resolve the dispute, or even how to avoid one. I work with clients – not above them – to make sure every course of action fits their business goals.  I consider myself a member of the client's "team," and work collaboratively to resolve their matters.
My practice over the years has touched many areas, from securities fraud defense to real estate and title insurance disputes. I have represented financial institutions and their officers and directors in matters involving the FDIC and other regulators, and have foreclosed mortgages and managed "bet the company" cases. Most recently, I had the pleasure of working on a committee to rewrite Minnesota's receivership laws, and as a result of that experience now have many clients whom I represent as court-appointed receivers. I work with real estate management companies, turnaround management companies, and financial institutions in high level consulting and litigation matters, as well as strategic decision making.
A Groundbreaking Moment in my Career
I had represented a publicly traded company for more than 10 years on various and numerous contract and litigation matters. Over that time, I developed an expertise on how this client's business worked. When I read in the court filing notifications that this client and several of its key executives had been named in a class action securities fraud cause, I called the client and said I could help. The client was considering a larger national firm for the matter, but when I asked, "What lawyer knows your business better than I do?" the client agreed. My law firm and I were hired, and we successfully moved to have the case dismissed with prejudice, without ever having to engage in expensive discovery. I felt grateful for the client's willingness to "take a chance" on us based on our prior performance, and the client was more than grateful for the excellent result.
Practice Areas
Practicing Business & Commercial Litigation
My Experience
My practice consists of representing clients who are court–appointed receivers, as well as clients who seek the appointment of a receiver. These experiences have given me a multi-dimensional view of how receiverships can be used strategically to maximize value in real estate and non-real estate cases. I have also represented title insurance companies in title disputes and coverage litigation as well as agency, regulatory and administrative matters.
Representative Matters
Represented the court-appointed receiver in the Community Action Minneapolis, Inc. ("CAM") litigation.  CAM was a Minnesota non-profit substantially funded by grant moneys from federal and state agencies, to help low-income families.  When the Minnesota Department of Human Services conducted its 2014 Audit of CAM, it concluded, among other things, that grant moneys had been used improperly, and those low-income families had been victimized by Bill Davis, who was ultimately convicted of criminal fraud, and others. Through the Minnesota Attorney General's office, DHS petitioned the Ramsey County District Court to appoint a receiver over the assets of CAM, and we were hired as legal counsel for the receiver.  Our team investigated and assisted federal and state agencies in their investigation of CAM and its principals, and were able to recover a substantial amount of money from several sources, including insurance policies protecting CAM against the conduct of the wrong-doers. The recovered funds allowed CAM's creditors to be paid, taxpayer-funded grant money to be reimbursed, and the intended mission of CAM to continue. After completing their work, the team received unprecedented high praise in open court on the record from the Judge who presided over the case. The Judge complimented the entire team for the professionalism, creativity and dedication to public service demonstrated in the handling of the matter.
Represented former directors of several failed financial institutions in several separate FDIC receivership matters against claims for millions of dollars in damages based on negligence and breach of fiduciary, requiring navigation of complex insurance coverage, bank-regulatory and liability issues, and successfully settled all claims, strategically avoiding protracted and expensive litigation.
Represented locally owned and operated contract manufacturer of food additive products in litigation against large international pharmaceutical company involving claims for fraud and breach of contract. Following depositions of key players and favorable rulings on several pre-trial motions including partial summary judgment and motion to amend, successfully resolved the claims prior to trial.
Served on the team representing a commercial real estate broker and property management company in Kratzer v. Welsh Companies, LLC, 771 N.W. 2d 14 (Minn. 2009), which successfully reversed a Court of Appeals ruling on employee protections under state Whistleblower Statutes at the Minnesota Supreme Court. The court concluded that employees are not protected under the Whistleblower Statute unless they report a violation of an actual statute or rule, as opposed to what they believe is or should be a statute or rule.
Represented a publisher and distributor of home entertainment products in a class action securities lawsuit that alleged fraudulent shareholder communications and illegal inflation of the corporate stock price. The case was dismissed and affirmed by the Eighth Circuit Court of Appeals, 2000.
Represented a title insurance company in a suit alleging fraud by the client's agent in providing closing services that resulted in theft of closing funds. Suit dismissed in favor of client because the agent was not authorized to handle closing services.
Served as counsel for numerous receivers in connection with commercial mortgage foreclosures, distressed property management and patent royalties recovery.
Awards
Best Lawyers in America®
Commercial Litigation, 2010-2023
Practicing Alternative Dispute Resolution
My Experience
I frequently support my clients with alternative dispute resolution (ADR), and have represented clients in many and varied dispute resolutions processes, including trials, mediations and arbitrations, among others.  To better understand all aspects of mediation and arbitration, I participated in the Minnesota Supreme Court's certified training programs required to qualify for inclusion on the state-wide roster of qualified neutrals. I am on the Minnesota Supreme Courts Roster of Qualified Neutrals and is a neutral for U.S. Arbitration and Mediation and serve as a neutral to assist parties in resolving disputes as a mediator or arbitrator.
Representative Matters
Facilitated as a mediator the resolution of a complex, multi-party construction dispute over two days of "blind" offer and demand negotiations.
Arbitrated several attorney client fee disputes through local bar associations.
Awards
Best Lawyers in America®
Arbitration, 2011-2023
Mediation, 2011-2023
Also experienced in
Financial Services Litigation
Unfair Competition
Honors & Awards
Minnesota Super Lawyers®
2003-2023
Top 100 Lawyers
Minnesota Super Lawyers®, 2011
The Best Lawyers in America©
Minneapolis Lawyer of the Year: Litigation - Real Estate, 2012 and 2016
Minneapolis Lawyer of the Year: Litigation - Banking & Finance, 2014 and 2023
Commercial Litigation, 2010-2024
Litigation - Banking & Finance, 2011-2024
Litigation - Real Estate, 2011-2024
Litigation - Trusts and Estates, 2024
Arbitration, 2011-2024
Mediation, 2011-2024
Minnesota's Top 40 Business Litigation Attorneys
Minnesota Law & Politics, 2007
AV Preeminent
Lexis Nexis Martindale-Hubbell, Peer review rating
MSBA North Star Lawyer
Pro Bono Service, 2022
Associations & Memberships
American Bar Association
Minnesota State Bar Association
ADR Section Council
Hennepin County Bar Association
Ramsey County Bar Association
Turnaround Management Association
Commercial Receivers Association
Federal Bar Association
Highrise Networks - Minneapolis II Mastermind Group
Membership Director