Cynthia L. Hegarty
No matter the objective size or value of a legal matter, it's always a big deal to the client.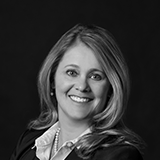 Contact: P /612.604.6570E /[email protected]
Education
Chicago-Kent College of Law, Illinois Institute of Technology, J.D., 1996
University of Colorado Boulder, B.A., Political Science, 1993
Bar Admissions
Minnesota, 1999
Illinois, 1996
North Dakota
U.S. District Court, D. Minn.
U.S. District Court, N.D. Ill.
U.S. District Court, W.D. Ill.
U.S. Court of Appeals, 8th Cir.
My Approach
It doesn't matter whether I'm representing an individual or a large corporation – I find that the best way to solve any problem is to break it down into smaller, more manageable, component parts. By addressing issues one by one, it becomes much easier for clients to manage. I bring my outside perspective to help clients see through the difficulties and identify a clear path forward.
I love to develop long-lasting relationships with my clients. When I have the opportunity to work with a  client more regularly, I get to know their business and am better equipped to help with the next problem. Understanding the goals of your organization, your stress points, and what keeps you awake at night, lets me jump into each new challenge with both feet, and eventually will enable us to identify risk management opportunities for the future.
Outside of work, my husband and I spend a lot of time at the hockey rink with our teenagers. We are avid Notre Dame fans, where our oldest attends college. And we love spending time at our family cabin up north.  Ask me about our llama!
A Groundbreaking Moment in My Career
When I first moved to Minneapolis from Chicago, while I waited for my Minnesota Bar results, I began doing pro bono legal work. I ended up working with Volunteer Lawyers Network and undertook a small insurance matter assisting an elderly woman to resolve a disputed claim with her carrier. The matter itself was small, and I easily resolved it with just a couple of phone calls. Later, the client took multiple busses and walked several blocks to the downtown farmers market, spending what may have been most of her weekly disposable income to buy me flowers to thank me for getting her insurance claim paid. To me, the matter was small and seemingly insignificant - but it had a tremendous effect on my client. Twenty-one years later, I still think of that client often. She made me realize that sometimes it is easy to spend so much time doing the work that we don't stop to realize the impact our work has. I am grateful to have the opportunity to do challenging and rewarding work that also allows me to affect our clients' bottom lines so significantly.
Practice Areas
Practicing Creditors' Remedies, Bankruptcy & Work-Out
My Experience
I represent clients in the areas of bankruptcy, workouts and financial restructuring, creditors' rights and remedies, and receivership. My clients include creditors, receivers, banks, landlords, bidders, buyers, and other parties in interest in all aspects of Chapter 7, 11 and 13 bankruptcy proceedings. I have defended lenders, landlords, employees, critical vendors and other suppliers and service providers in avoidable transfer and preference litigation, and have worked with those same parties in asserting claims in bankruptcy proceedings. I have coordinated groups of lenders, landlords and other creditors in forming ad hoc committees to protect their collective rights in state court and bankruptcy proceedings. I also have experience representing buyers in acquiring assets, both in and out of bankruptcy.
Practicing Financial Services Litigation
My Experience
I represent clients in complex commercial litigation in matters involving contract and statutory disputes in state and federal courts, handling trials, appeals, and mediation and arbitration proceedings. I assist secured creditors with corporate financing workout negotiations and other lending matters.
I represent beneficiaries and independent personal representatives and trustees in probate litigation.
Practicing Trusts & Estates Litigation and Dispute Resolution
My Experience
I work closely with the firm's Trusts & Estates team when issues arise that cannot be resolved outside of litigation. I regularly represent personal representatives and trustees in probate and fiduciary litigation to assist families in resolving probate and trust administration disputes. I have extensive experience representing clients in probate court in complex trust, guardianship and conservatorship matters.
Honors & Awards
AV Preeminent®, 5.0 out of 5.0
Martindale-Hubbell® peer review ratings
Associations & Memberships
Minnesota State Bar Association
Bankruptcy Section
Chair, 2020-2021
Leadership Council, 2016-2021
Minnesota State Bar Association
High School Mock Trial Judge
American Bar Association
Tort and Insurance Section
Hennepin County Bar Association
Minnesota Women Lawyers
American Bankruptcy Institute
Minnesota Bankers Association
Associate Member, 2012-2015
Volunteer Lawyers Network
Board of Directors, 2022-2025
Volunteer
Southern Minnesota Regional Legal Services
Volunteer
LegalCORPS
Volunteer
Crohn's and Colitis Foundation of America
Minnesota/Dakotas Chapter
Board of Trustees, 2006-2010
District 112, Eastern Carver County Schools
Victoria Elementary Vision Team, 2012-2014
Chaska Middle School East, Parent Curriculum Advisory Board, 2014-2016
DECA judge, 2016-present
St. Victoria Parish Family Church
Catechist, 2012-2020
Member, Pastoral Council, 2018-2020
Turnaround Management Association
International Women's Insolvency & Restructuring Confederation
Commercial Receiver's Association