R. Benjamin Hanna
I love that through my work I can have a true impact on communities.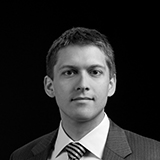 Contact: P /612.604.6723E /[email protected]
Education
University of Minnesota Law School, J.D., magna cum laude, 2012
Managing Editor, Minnesota Law Review
Leonard Street and Deinard Award for Outstanding Board Publication
The Wharton School at the University of Pennsylvania, B.S.E., Finance and Real Estate, magna cum laude, 2009
Bar Admissions
Minnesota, 2012
My Approach
I use my background in business to jump into a transaction, and understand on an economic level what each party is trying to achieve and how all of their interests align. Those skills allow me to get clients where they want to be, and walk them through the whole process. I work as a bridge between the "dirt" work of real estate and the tax credit world, especially in the affordable housing, historic rehab and solar energy areas. I care about the work we do together, and strive to understand fundamentally what my clients are driving toward so I can help in every way I am able.
Outside of work, I play the cello whenever I can, and also run and bike.
A Pivotal Moment in My Career
I was participating in the St. Paul Art Crawl, going from venue to venue, and walked into the galleries at the Schmidt Artist Lofts – and it clicked for me. After years of working on the development of the project, it was rewarding to see all of the artists doing great work there, and only able to do so because of a beautiful, affordable place to live and work. Just being in that space, seeing it used for exactly what we all worked for, was an incredible experience.
Practice Areas
Practicing Tax Credit Financing & Syndication
My Experience
I represent developers and investors in the "dirt" work of real estate, including leases, easements, and other matters relating to the property, in addition to the financing aspects of transactions. I have experience working with Low Income Housing Tax Credits, Historic Tax Credits, and investment tax credits in the development of affordable housing, solar and other energy projects, and mixed-use developments.
Representative Matters
Represented owner of commercial and residential real estate portfolio in financing a 4MWac community solar garden project qualifying for approximately $5,600,000 of federal solar investment tax credits, with $11,600,000 in construction-to-permanent loans and $6,500,000 in tax credit equity.
Represented developer in rehabilitation and resyndication of 120-unit affordable housing complex located in greater Minnesota with project-based Section 8 housing assistance payments and 9% federal low-income housing tax credits (LIHTC), financed by a $4,800,000 Section 221(d)(4) HUD-insured construction loan, $5,000,000 equity bridge loan, and $440,000 Minnesota Housing Finance Agency (MHFA) Preservation Affordable Rental Investment Fund Program (PARIF) loan, as well as $7,250,000 of LIHTC tax credit equity.
Represented lender in rehabilitation of historic property in St. Paul, Minnesota for commercial and retail use, generating approximately $1,500,000 in Minnesota state historic tax credits and $1,500,000 in federal historic tax credits, financed by $6,600,000 in construction and tax credit bridge loans, $1,500,000 in tax-increment financing (TIF), and state and federal historic tax credit equity.
Also experienced in
Renewable Energy Development & Construction
Associations & Memberships
American Bar Association
Minnesota State Bar Association