Anton J. Moch
My strong relationships and community banking experience result in unique advice and guidance.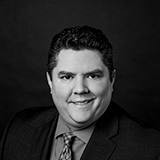 Contact: P /612.604.6671E /[email protected]
Education
Gonzaga University School of Law, J.D., magna cum laude, 2001
University of Mary, B.A., Accounting and Business, magna cum laude, 1998
Bar Admissions
Minnesota, 2001
My Approach
I get inspiration from my clients – community banks are truly made up of small to midsize business owners and at their core, are people who are focused on their communities, serving a role and investing in their markets in a way that no one else does, all with the goal of making their communities a better place. I do all I can to help them achieve those goals, through advising on any legal issue a community bank would encounter, from banking-specific issues like governance and regulatory issues, to aspects that any business organization has, like mergers and acquisitions, employment, intellectual property, benefits, or litigation disputes. I also spend time counseling clients on third-party vendor agreements and negotiations, including data processing, electronic banking agreements, payment systems, ACH wire transfer, and bill pay vendors.
I spend a great deal of time simply listening to my clients as they face challenges, particularly regarding market opportunities, regulation, and succession planning. I work with my clients as a partner, helping them find creative, practical solutions, and to allow them to focus on running their businesses. Because of my work in the industry, I also have strong relationships with banking regulators, investment bankers, accountants, business consultants, and other professionals, that can be beneficial for my clients.
Outside of work, I spend most of my time chasing around my four kids, and when I can, enjoy camping, hunting and fishing.
A Groundbreaking Moment in my Career
I have an accounting and business degree background, but I was more apt to be interested in how businesses run rather than just tracking the numbers. While I was getting my accounting degree, I had the opportunity to do a job shadow with the adjunct professor who taught the business law course for accounting majors, and finally got a taste of how the laws work and applies to businesses. Once I saw that, I was hooked.
Practice Areas
Practicing Community Banking
My Experience
I have represented numerous state and federal banks in their chartering and formation, and I routinely work with and advise banking institutions and bank ownership on bank mergers and acquisitions, branch assumptions, corporate restructuring, bank expansion strategies, branching issues and the sale of banking organizations to third parties. Additionally, I routinely advise my clients on bank holding company and bank subsidiary issues, bank management issues, permissible banking growth strategies and activities, stock redemptions, shareholder agreements and ownership transfers.
I also have extensive experience regarding bank compliance and regulatory issues, routinely assist banks with regulatory filings and applications and works in close connection with my numerous contacts at the OCC, FDIC, Federal Reserve, Minnesota Department of Commerce and various other state and federal banking agencies. In addition, I counsel banks on technology related issues, including Fintech partnerships and relationships, and have substantial experience in drafting and negotiating vendor and treasury management agreements, including, wire transfer agreements, ACH agreements, check imaging agreements, data processing agreements and various other vendor and service provider contracts.
Furthermore, I assist my banking clients and corporate management with employment counseling and compliance requirements of all federal and state employment laws.
Representative Matters
I have represented numerous banks in M&A transactions, including whole bank sales and acquisitions, branch sales and acquisitions and mergers of equals.  Some recent examples include:
Represented American Heritage National Bank and American Heritage Holding Company, both of St. Cloud, MN, in their acquisition of Avon Bancshares and Avon State Bank.
Represented Community Development Bank, FSB in its acquisition of a St. Michael, MN branch office from First American Bank, NA.
Represented Koda Bancorp, a North Dakota bank holding company and sole shareholder of KodaBank, in a merger of equals with Pembina Bancshares, Inc., another North Dakota bank holding company and the sole shareholder of Citizens State Bank Midwest, with Koda as the survivor.
Awards
The Best Lawyers in America©
Banking and Finance Law, 2018-2024
Also experienced in
Mergers & Acquisitions
General Corporate
Bank Regulatory
Cannabis Law
Honors & Awards
The Best Lawyers in America©
Banking and Finance Law, 2018-2024
Rising Stars
Minnesota Super Lawyers®, 2011-2012
Associations & Memberships
Bank Holding Company Association
Sponsor
Bankln Minnesota (fka Independent Community Bankers of Minnesota)
Associate
Minnesota Bankers Association
Affiliate
Wisconsin Bankers Association
American Bar Association
Financial Institution and Corporate Division
Minnesota State Bar Association
Hennepin County Bar Association
Winthrop & Weinstine
Member, Board of Directors