Amber L. Kraemer
I get to know clients personally and professionally, to add value to their business and community.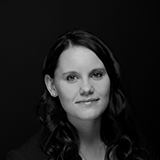 Contact: P /612.604.6594E /[email protected]
Education
University of Minnesota Law School, J.D., magna cum laude, 2016
University of Minnesota, B.A. Sociology of Law, Criminology and Deviance, with High Distinction, summa cum laude, 2013
Bar Admissions
Minnesota, 2016
My Approach
When I work with clients I take the time to get to know the business from a high-level perspective so I can understand and anticipate problems and craft solutions to fit the legal requirements but also the business goals and objectives. Particularly, representing community banks and smaller companies I get the opportunity to work with owners and families who are engaged and invested in the business and have broader goals of working to make their communities a better place, which is an inspiration and my favorite part about being an attorney. I advise community banks and companies in a wide array of areas, such as mergers and acquisitions, employment, business formation, contracts and corporate governance, as well as on banking-specific issues such as regulatory matters and third-party vendor agreements.
Some of the community banks and companies I work with have been around for generations, and everyone involved is very invested – literally and figuratively – in the organization. I also work to foster relationships with bank regulators, accountants and other parties that can provide value for clients that I work with.
Outside of work, I'm very close with my family, and love spending time with my nieces and nephews.
Practice Areas
Practicing Community Banking
My Experience
I represent community banks on a range of corporate matters, with a focus on mergers and acquisitions and the associated financing, employment, regulatory work, corporate governance and third-party vendor agreements. I also represent companies on similar issues including mergers and acquisitions, reorganizations, business formation, contracts and corporate governance.
Also experienced in
Mergers & Acquisitions
General Corporate
Bank Regulatory
Honors & Awards
MSBA North Star Lawyer
Pro Bono Service, 2016-2018
Associations & Memberships
American Bar Association
Minnesota State Bar Association
Minnesota Women Lawyers
Bank Holding Company Association
Independent Community Bankers of Minnesota