Amber L. Kraemer
I get to know clients personally and professionally, to add value to their business and community.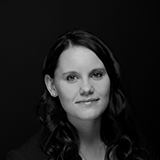 Contact: P /612.604.6594E /[email protected]
Education
University of Minnesota Law School, J.D., magna cum laude, 2016
University of Minnesota, B.A. Sociology of Law, Criminology and Deviance, with High Distinction, summa cum laude, 2013
Bar Admissions
Minnesota, 2016
My Approach
When I work with clients I take the time to get to know the business from a high-level perspective so I can understand and anticipate problems and craft solutions to fit the legal requirements but also the business goals and objectives. Particularly, representing community banks and smaller companies I get the opportunity to work with owners and families who are engaged and invested in the business and have broader goals of working to make their communities a better place, which is an inspiration and my favorite part about being an attorney. I advise community banks on a wide range of corporate and banking matters, including mergers and acquisitions and the associated financing, branch sales and assumptions, capital planning and issuance, chartering and formation, compliance and regulatory issues, employment matters, corporate governance,  and third-party vendor negotiations and agreements. I also represent companies on similar issues including mergers and acquisitions, reorganizations, business formation, contracts and corporate governance.
Some of the community banks and companies I work with have been around for generations, and everyone involved is very invested – literally and figuratively – in the organization. I also have built relationships with bank regulators, accountants, investment bankers and other professionals that can provide value for the clients that I work with."
Outside of work, I love spending time with my husband and son, and I am very close with my family.
Practice Areas
Practicing Community Banking
My Experience
I represent community banks on a wide range of corporate and banking matters, with a focus on mergers and acquisitions and associated financing, branch sales and assumptions, capital planning and issuance, corporate governance and branching. Additionally, I routinely work with and advise banking institutions and bank ownership on bank holding company and bank subsidiary issues, stock redemptions, shareholder agreements and ownership transfers, third-party vendor negotiations and agreements, bank management issues and permissible banking growth strategies and activities. I also have experience with bank chartering and formation.
In addition, I regularly advise my clients on bank compliance and regulatory issues, assisting banks with regulatory filings and applications and working in close connection with my numerous contacts at the OCC, FDIC, Federal Reserve, Minnesota Department of Commerce and various other state and federal banking agencies. I also have substantial experience in drafting and negotiating vendor and treasury management agreements, including, wire transfer agreements, ACH agreements, data processing agreements and various other vendor and service provider contracts.
Awards
The Best Lawyers in America© Ones to Watch
Banking and Finance Law, 2023-2024
Also experienced in
Mergers & Acquisitions
General Corporate
Bank Regulatory
Cannabis Law
Honors & Awards
The Best Lawyers in America© Ones to Watch
Banking and Finance Law, 2023-2024
Mergers and Acquisitions Law, 2024
Up & Coming Attorneys
Minnesota Lawyer
MSBA North Star Lawyer
Pro Bono Service, 2016-2018
Associations & Memberships
American Bar Association
Minnesota State Bar Association
Minnesota Women Lawyers
Bank Holding Company Association
Bankln Minnesota (fka Independent Community Bankers of Minnesota)
Wisconsin Bankers Association
Independent Community Bankers of America
Minnesota Bankers Association